Carefully designed with the world-leading manufacturer of large telephoto lens transportation bags, the eVscope backpack is made of tough reinforced fabric, and carefully padded with high-density foam to protect your telescope from any shock.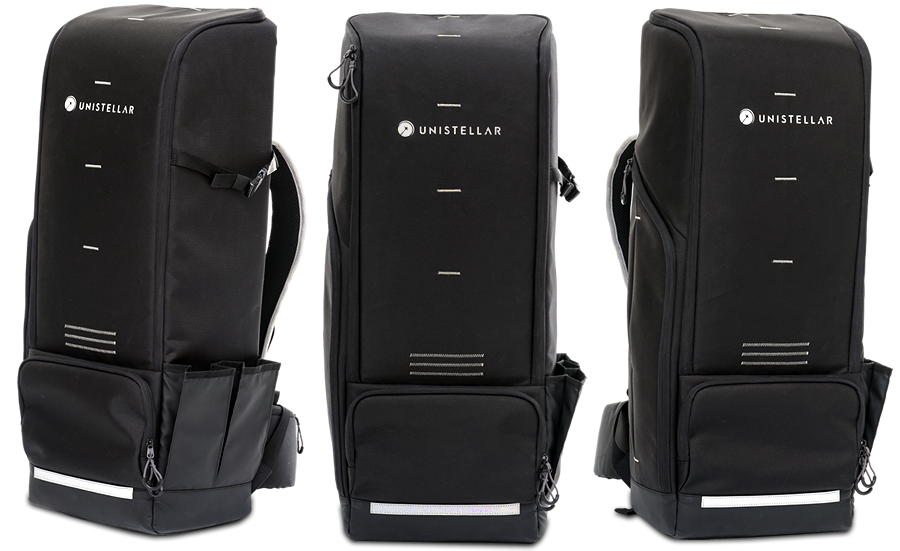 Built-in foam inserts precisely match the shape of your eVscope.
An internal strap is there to securely fasten the instrument while backpacking.
Removable rain shield (protects it from rain and humidity - located inside the pocket, at the bottom of the backpack).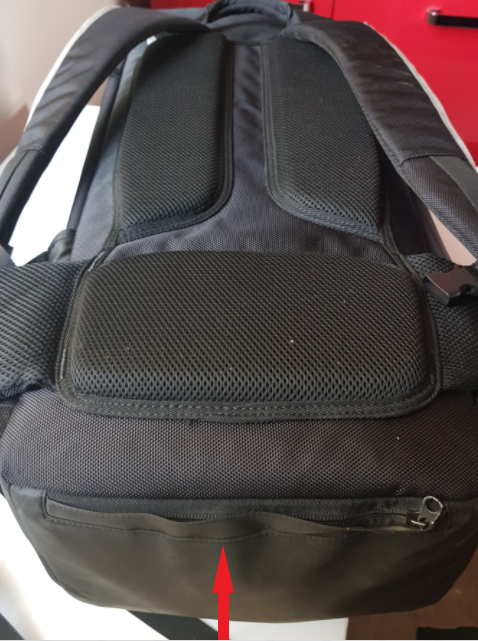 Padded adjustable shoulder straps.
Padded adjustable hip belt to distribute the load weight.
5 small internal pockets: 2 zipped, 2 to hold telescope cap and eyepiece lid while observing, and a spare one.
Ventilated back panel.
2 large external and 1 hip belt zipped pocket.
The backpack measures 72 x 22.5 x 29 cm (H x W x D) and is made out of the same robust materials as computer bags. It weighs 2 kg or around 4.5 lbs.