If you order your Unistellar telescope directly through our Eshop, we will add you to our Citizen Astronomers list and Map (see below) automatically.
If it's not the case and you would like to join our citizen science programs, here is the way to get registered:
Please open the Unistellar app on your smartphone or tablet,
Go to the Science tab,
Click the info button in the right upper corner and you will be redirected to a form to register.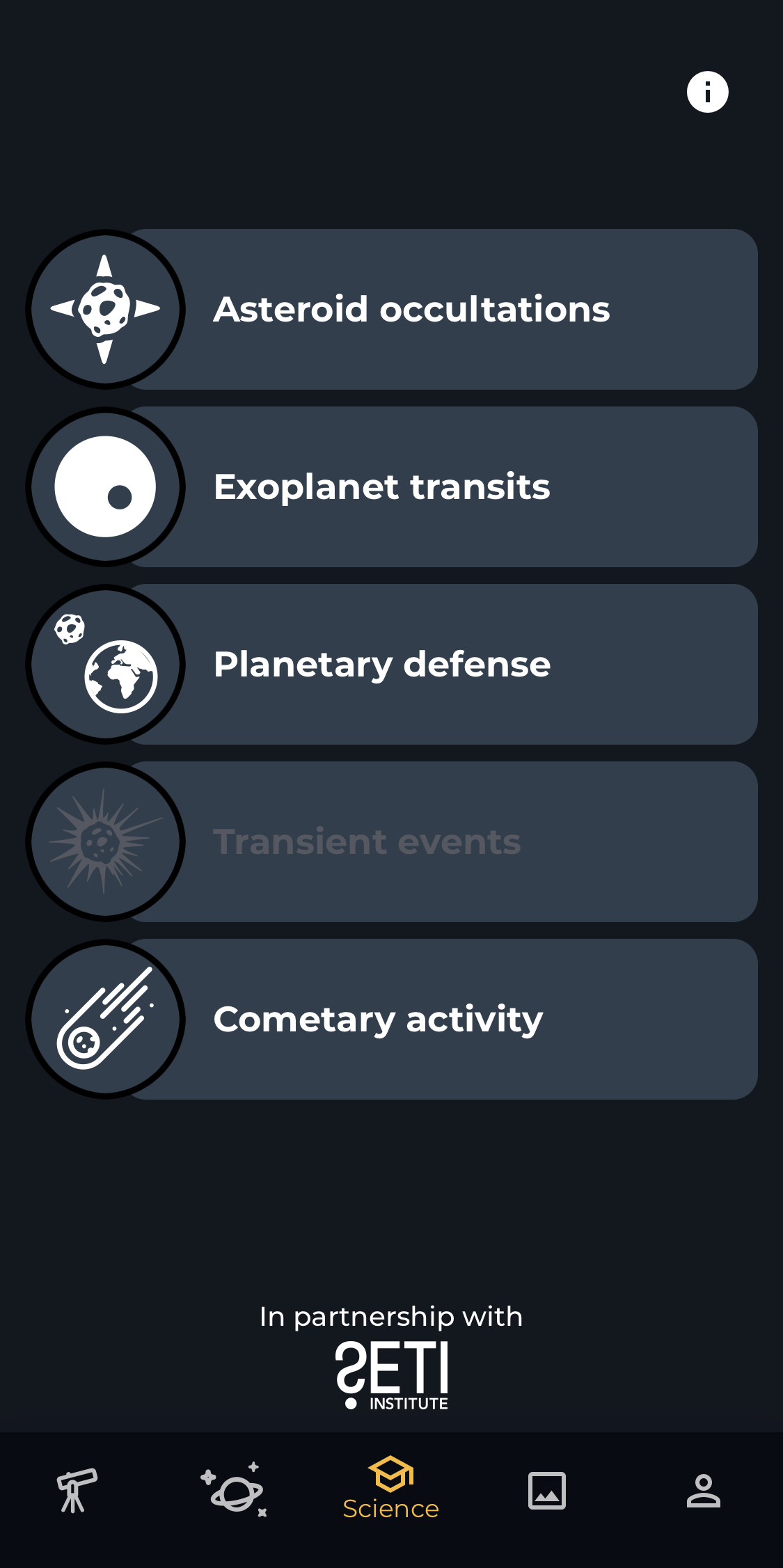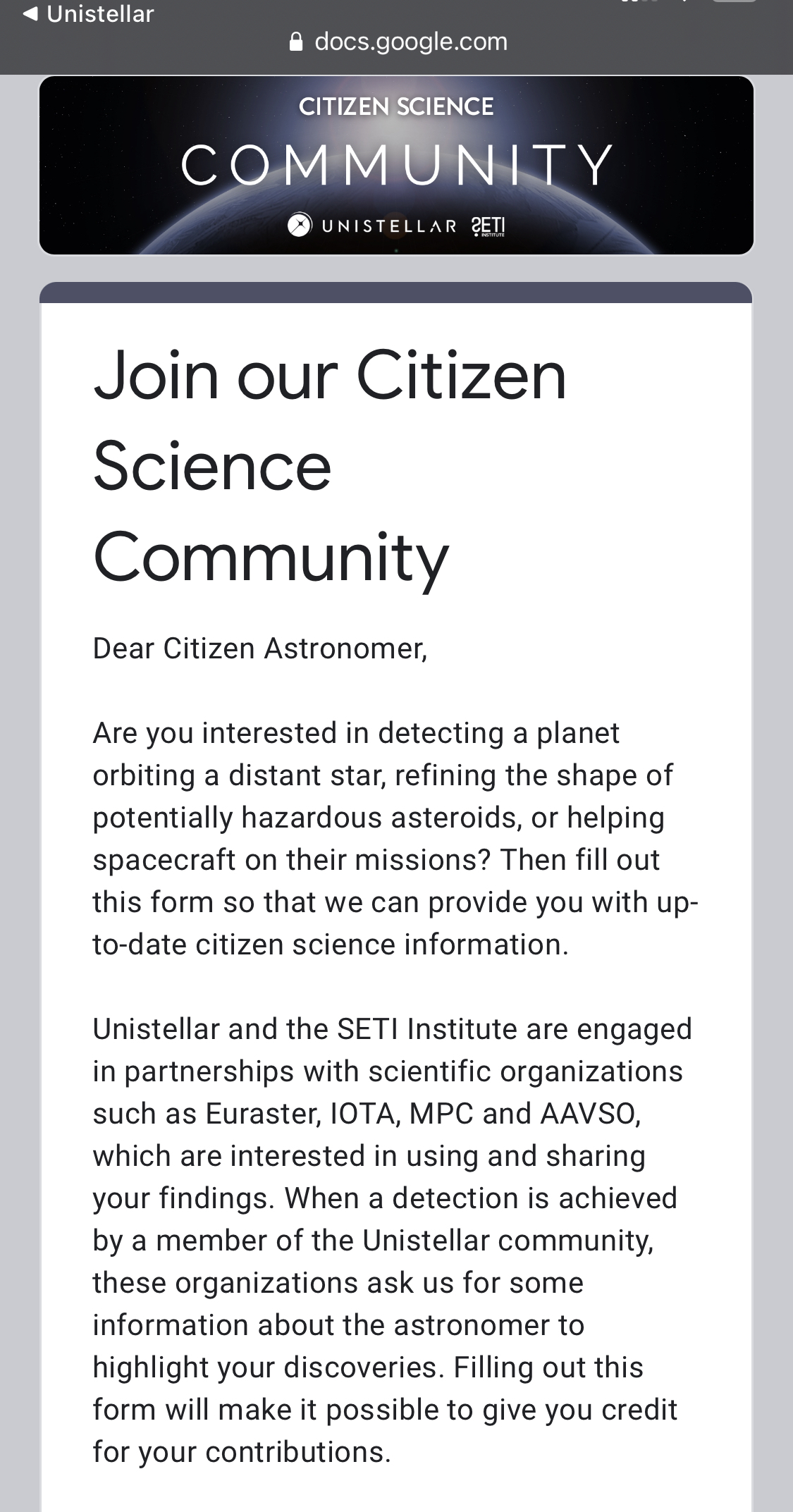 This way we will get your location data and you will then become a member of The Unistellar Global Network of Citizen Astronomers.
We also suggest you check our Citizen Science page to get more information on our citizen science programs, from how-to guides to predictions.
Clear skies!