Basics and short summary:
1. Check the tripod bolts/screws.
1.1 extend it fully, but don't add a telescope. Lean on it. Legs have to be firm, if not, tighten some more
2. Load the battery
3. Watch our videos about collimation and focusing
4. Check collimation and fix it if off
5. Focus every night and again if the temperature changes 5–10 degrees
6. Enjoy!
Details:
First, please don't forget to charge your unit, leave it on all night long before trying it out. We recommend keeping the original packaging.

Then, here you will find a video that will help you understand a few basics about how to set up your unit.
Set up the tripod on a solid surface (check its legs/clamps prior as well).
Loosen the two tripod screws and install your telescope vertically on the tripod. Ensure they do not protrude at all into the crown of the scope (this can be verified by feeling the two holes for the head of the screw).
Please ensure that the tube's base is properly inserted and fits in perfectly!
Tighten the screws back, however, be careful to not tighten too much as too strong tightening could damage the thread.
Please follow this routine every single time you set up your eVscope to avoid any potential damage: breakage due to mishandling is not covered under warranty.

Next, the tips provided down below will help you produce nice deep-sky images while using your telescope. Some of you are new to the hobby and these simple guidelines may move you another step toward your goals in terms of observations if you are aware of them from the very beginning.

1. Stars are not round: check the Mirror Alignment.
If your stars look like little birds or other strange not-perfectly-round shapes (oval, square, etc.), you need to check your mirror alignment, also called collimation, which can be found here.


Another example: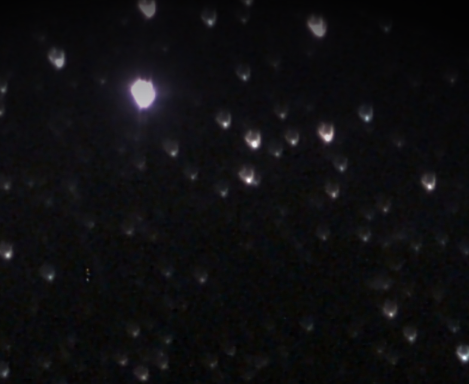 or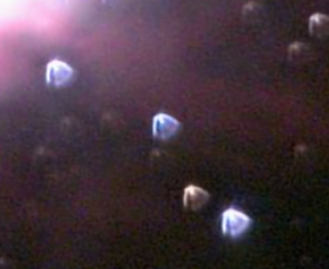 2. Image sharpness: perfect your Focus.
Your images are blurry? You can reach perfect focus effortlessly by using the Bahtinov mask. You really want to get this one right, the accurate focus can be the difference between a half-decent image, and a great one.
Pro-tip: When stars look like donuts, and you can see the cross, it means your focus is really bad. We want pancakes, not donuts :) If your focus and collimation are not properly adjusted, you will have trouble launching Orientation, moreover, there is a chance that the Enhanced Vision will merely drop.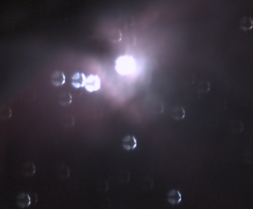 3. Strange-colored pixels: Perform the Sensor Calibration.
Normally, this procedure is done quite rarely, but sometimes, hot pixels may reappear (high-temperature variation, for example). It is extremely easy to get rid of them by simply taking a Dark Frame (Sensor Calibration). Don't forget to thermalize your telescope prior, at least 15 min. One can spot many blue hot pixels in the following picture and even some green and red ones.


Another example: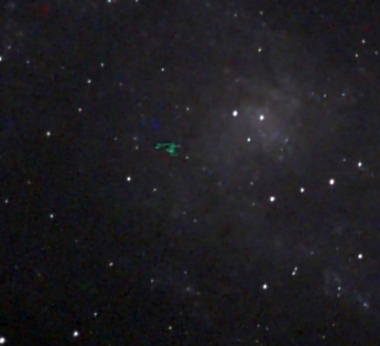 These are the secrets to the great pictures we sometimes showcase via our social media. And don't hesitate to browse our Help Center to check out more video tutorials, look for the word "video" in the search bar at the top of the page.
Next step, try going to a very dark sky, you will definitely see a difference while observing the fainter objects in the catalog. Enjoy!